Press Conference Live Streaming Huobi Video Production
Video Production Details
Huobi's press conference in Singapore was streamed in 3 languages for viewers in China, Korea and Australia with live multi cast audio. Different streams were translated realtime on location at the press conference to be inserted into the livestream made available for the respective markets.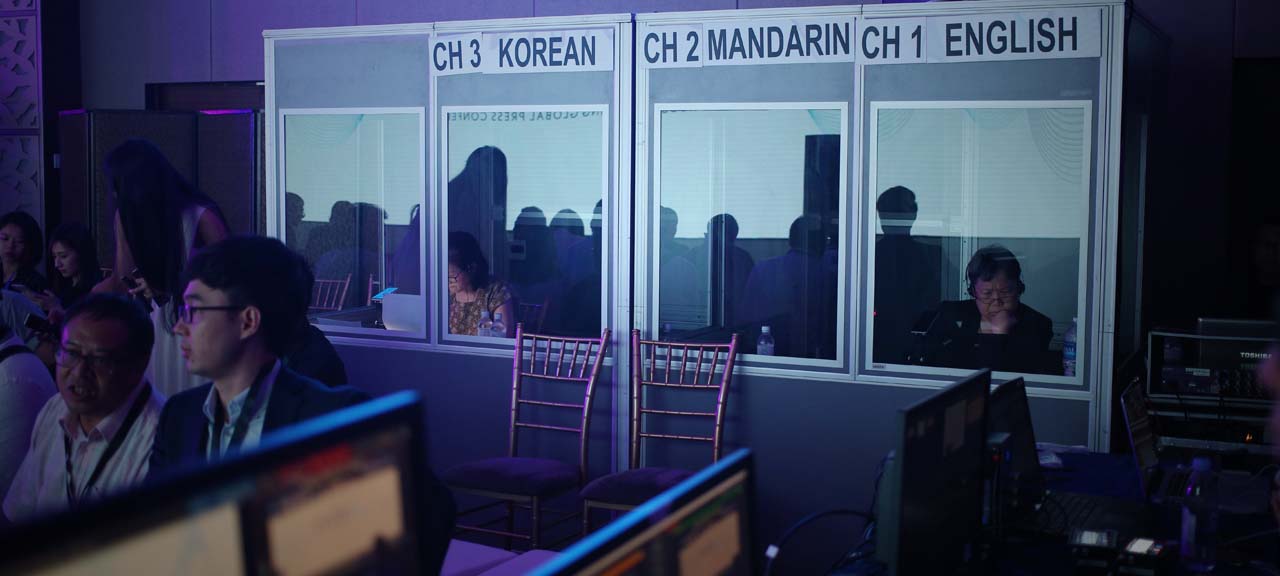 On location translation booths were setup to provide simultaneous real time translations for multi language live webcast streaming. Korean, English and Mandarin streams were available for the global online audience to pick from. On location, headsets were available for audience at Mandarin hotel to select the language of their choice.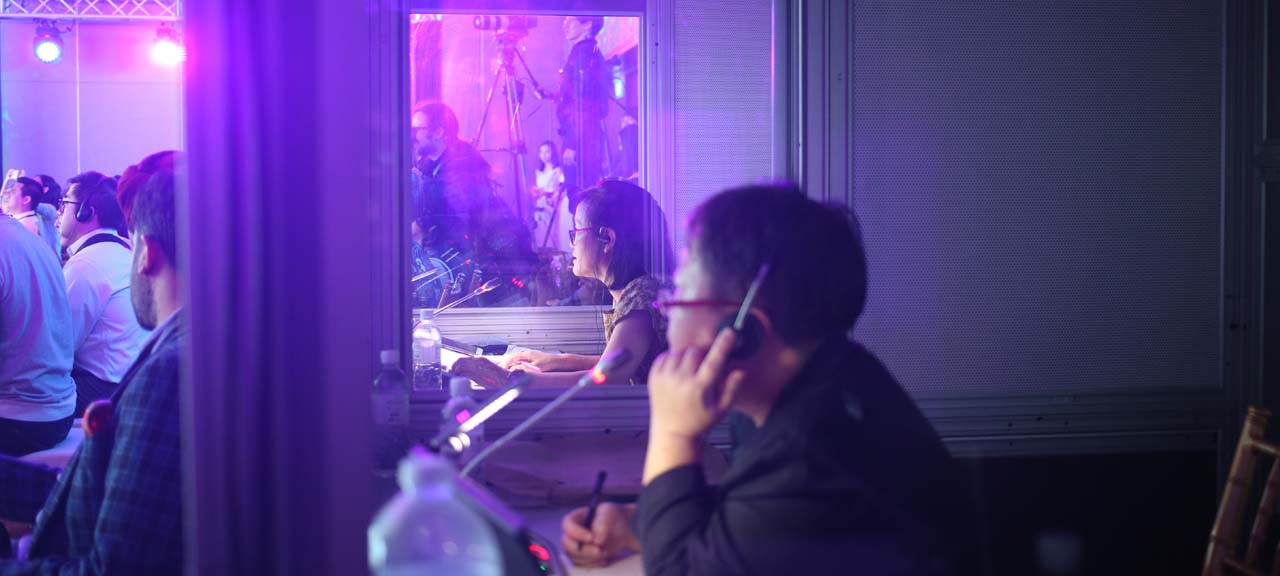 Translators inside booths doing real-time translation for insertion into live webcast.