Automated Confirmation Email
How Does It Work?
Easily send viewing instructions and login credentials to shareholders with the Motion Media Works AGM platform. A hands off approach to notify share holders is built in to allow you to focus on the more important things.
Share registrar returns list approved shareholders who are allowed access to attend the virtual annual general meeting.
Select the template email to be sent out to shareholders.
Confirm the User Name and Password criteria. ie how many characters, upper case lower case with or without numbers.
Once confirmed, Motion Media Works will send all validated shareholders an email containing login credentials with instructions to view your virtual AGM.
---
How do the emails received by the shareholders look like?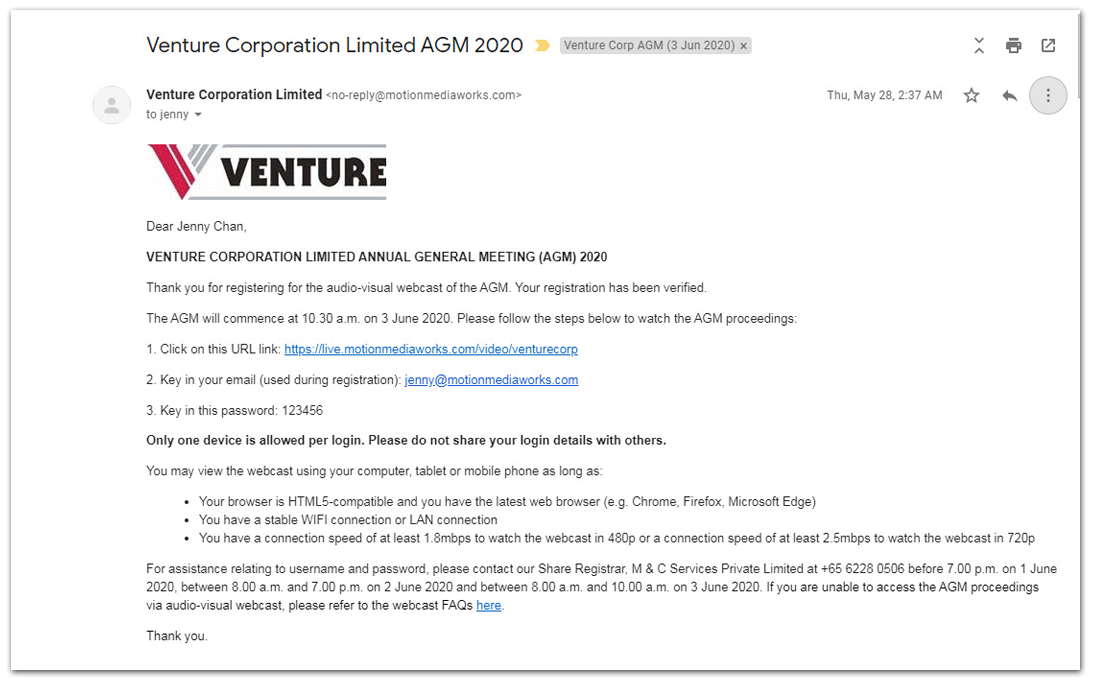 Can I customize the content?
Customize emails with company banner and content. Each email can also be customized to receiver with their unique user identification, password, name and any special instructions.
Consistently Great Experience Globally
Take that great experience and know that it will be consistently perfect for all your global offices.