Virtual AGM On Ground Production Support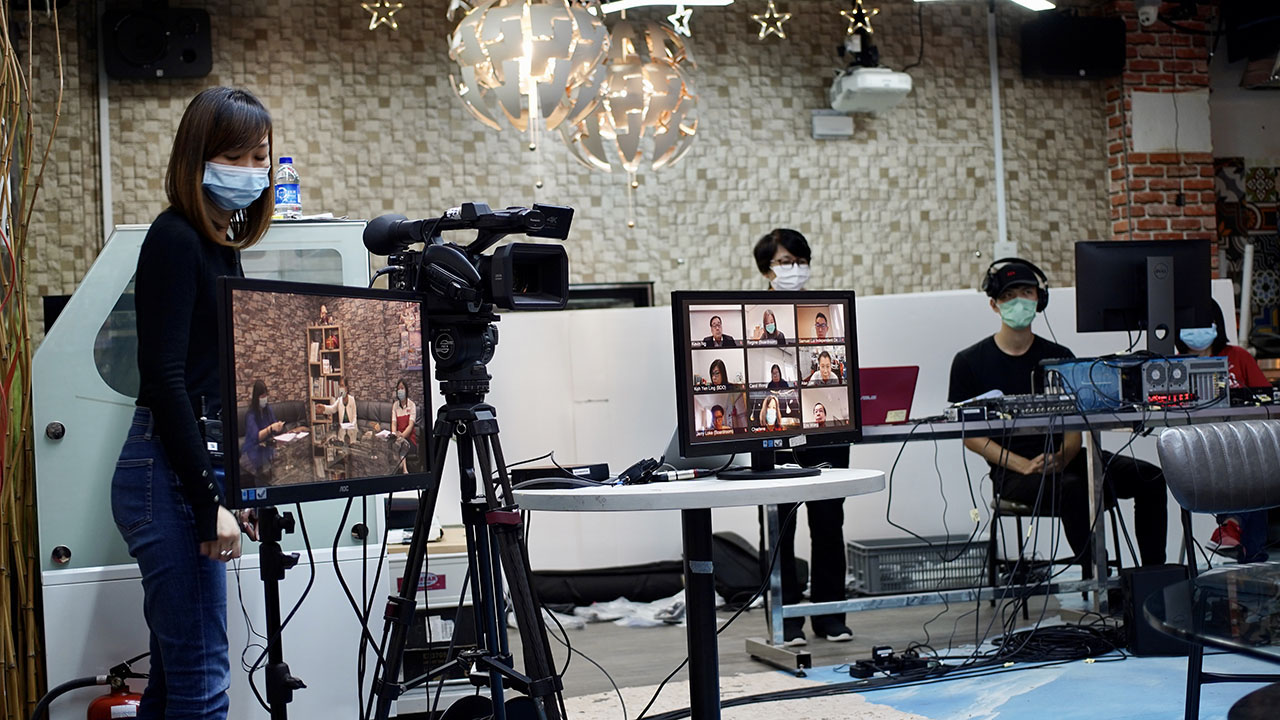 Can The Chairman Speak to Remote Board of Directors?
We are able to provide the equipment and manpower to make it all happen. Speak to our live event webcast producers about your requirement. Chances are we have already done it for previous AGMs.
The Chairman conducting the AGM will be able to speak to board of directors connecting from remote locations. Board of directors connected remotely are also able to address questions raised by shareholders. This will be inserted into the live webcast where shareholders are able to watch without needing to download any software or plugins. All that is needed is a HTML5 web browser or smart phone.
---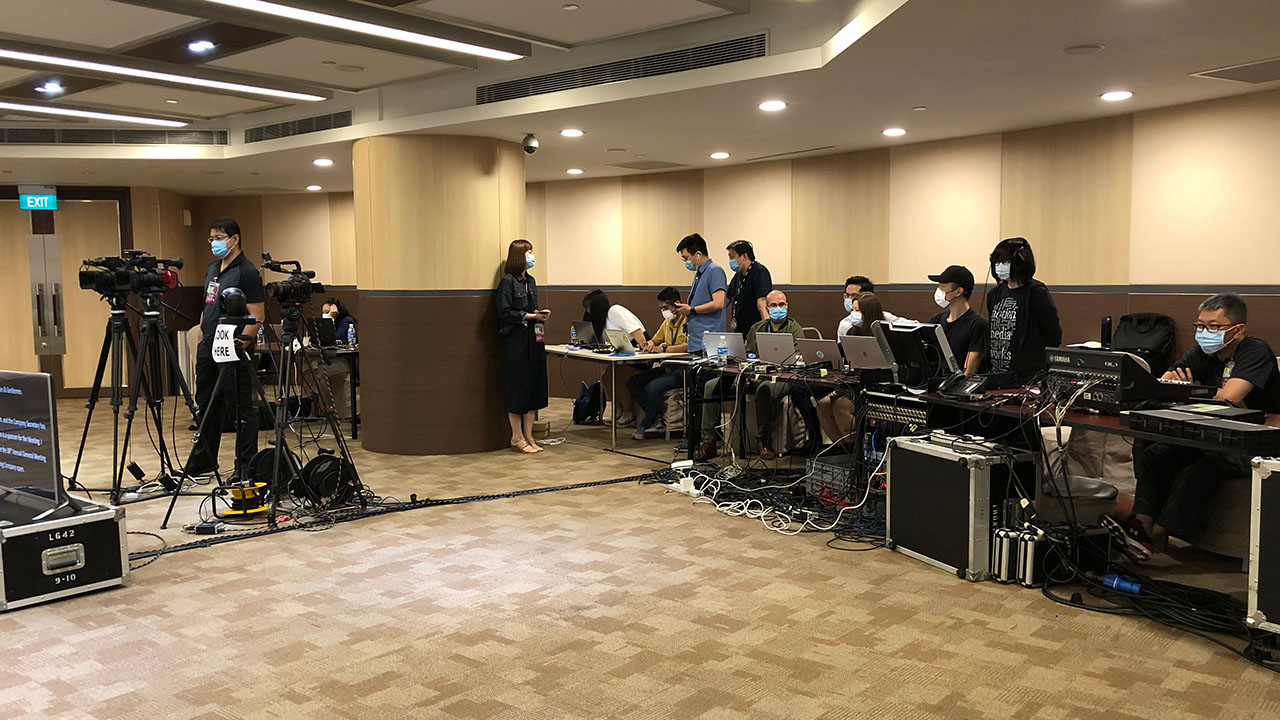 Professional Audio Visual Support
Full deployment and managment of on location monitors allow presenters see their scripts, powerpoint presentation slide, shareholders view and remote board of directors calling in via video conferencing.
Whichever way to route the audio through the speakers so that on location speakers can hear themsleves without feedback or only hear remote presenters calling in via video conferencing or bridging multiple video conference rooms. Or even have a secret channel where we are able to notify the remote presenters that their masks are slipping without the online audience hearing. Our professional audio operators are able to get that organized for you.
---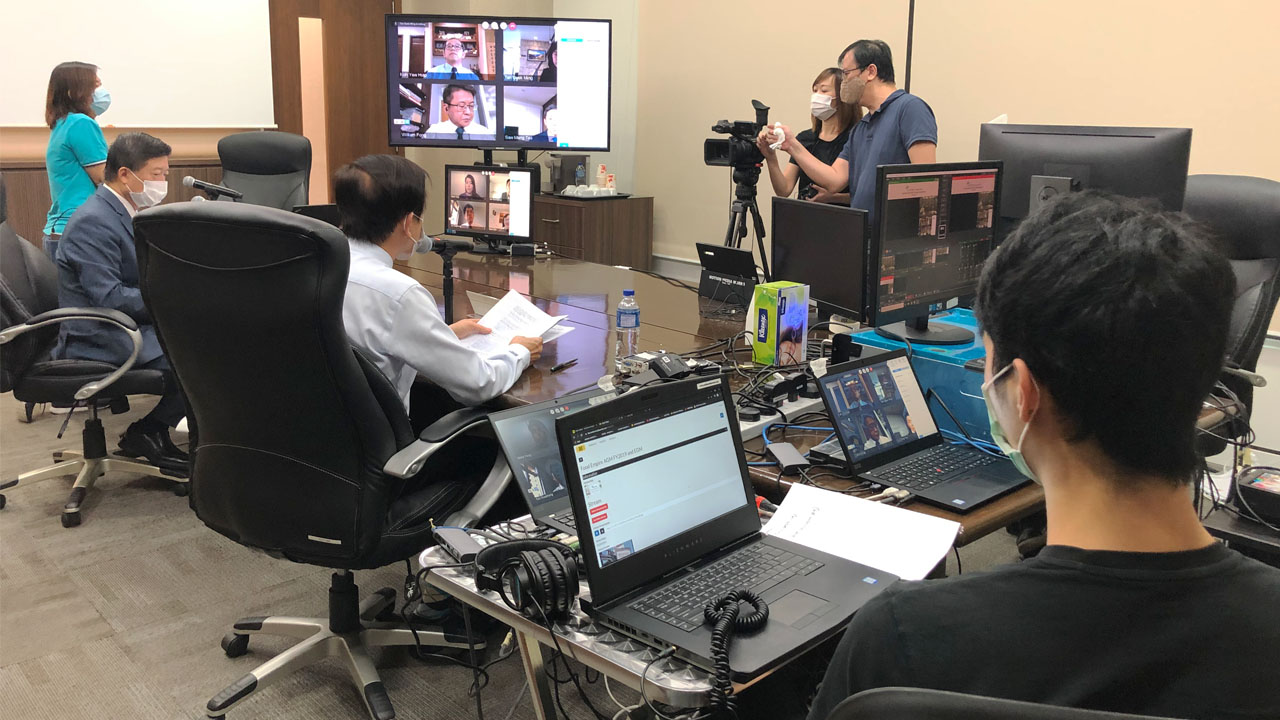 Can I customize the content?
Customize emails with company banner and content. Each email can also be customized to receiver with their unique user identification, password, name and any special instructions.
Consistently Great Experience Globally
Take that great experience and know that it will be consistently perfect for all your global offices.